Residential Dumbwaiters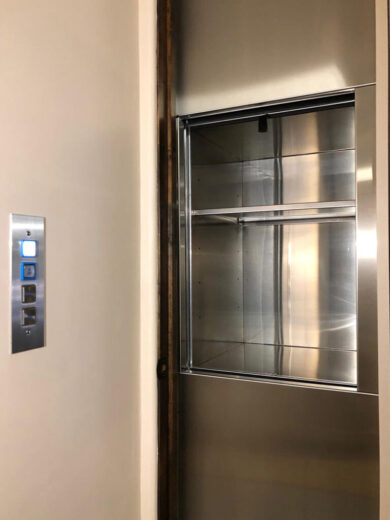 Commercial Dumbwaiters
Hand Made In The USA
Licensed Mechanics ON Jobs
Regular Service We will Enure the long life of your Dumbwaiter
Help us help the community.
Schedule Your Sales or Service Today
Ask us for assistance.
AmeriGlide Pro Dumbwaiter
Simple yet elegant design can fit within any modern residential buildings. Its automatic custom controls, drive lift chain and aluminum guide rail system are built to last for whatever you need moved from floor to floor.
With our qualified technicians, your dumbwaiter can be installed quickly and safely.
The AmeriGlide Pro Dumbwaiter comes with a 304 Stainless Steel car in standard and custom made to measure models. With plenty of options, it can be manufactured to perfectly fit your home and your needs.
As one of North America's leaders in mobility and accessibility products, we understand your connection to your home and we understand the important role our products have in your lives.
The Pro Dumbwaiter is manufactured in North America, meeting ASME 17.5 & CSA B44 (Section 7) standards, and includes a 2 year warranty.
Call/Send Stations Included
In Use Car Lights Included
Electro-mechanical Door Interlocks Included (ASME-A17.1 and CSA B44)