Aspire Low Rise A750
vertical platform lift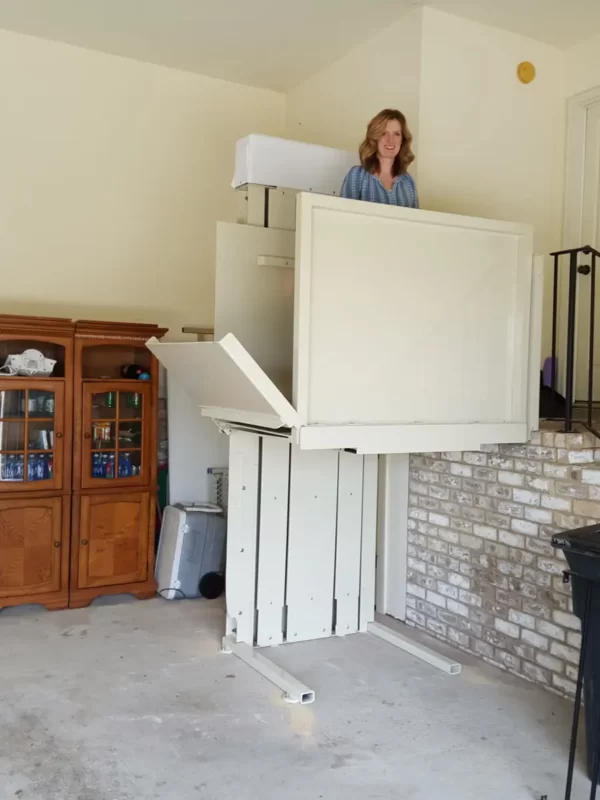 Quality like no other
The Aspire Low Rise VPL is the perfect solution to overcome low travel barriers, such as porches, decks, patios and steps, up to 5' in travel height! Simple installation only requires a concrete pad and 120vac circuit, the Aspire VPL will provide safe and easy access for wheelchairs, power scooters or any person who struggles with stairs. No enclosure is needed on this model due to the constant pressure operation and safety under-pan to detect obstructions below!
Deep down you want the best
The Aspire Low Rise is manufactured from marine grade aluminum and stainless to ensure long lasting durability and reliability. The smooth motor controls quickly transport 750 lbs up to 5 feet at a rate of 24 fpm! Optional powder coating adds a finished touch to match most home exteriors. Locking gates and automatic ramps are available to configure each lift to best suit the application. The Aspire VPL comes 90% pre-assembled to ensure a quick, reliable and hassle-free lift! Contact us today so we can guide you selecting the perfect lift for your application!